Brazil strengthens its role in the International Cotton Association (ICA) 
Business and Markets | 7 de July de 2023
During Anea's annual event, the proposal was put forward to host the world trade association's event in Brazil 
Important statistics and information for the cotton market were presented at the 20th edition of the Cotton Dinner & Golf Tournament, the annual event held by the National Cotton Shippers Association (Anea), which took place in Rio de Janeiro. The meeting brought together all the sectors in the Brazilian production chain, as well as international representatives to discuss and outline strategies for the next market year. 
"It is very important to have all the parts of the chain together at this event. Brazil is increasingly positioning itself in this market with transparency and credibility", said Alexandre Schenkel, president of the Brazilian Cotton Growers Association (Abrapa).  
The president of the International Cotton Association (ICA), Tim North, and the executive director, Bill Kingdon, were present at the event and they praised the strategies used by Cotton Brazil in promoting Brazilian cotton. The ICA, which is headquartered in Liverpool (UK), has as its main role the provision of a forum for negotiation, dispute resolution and standard setting for cotton trading. 
After the event, the ICA representatives will visit the states of Mato Grosso and Bahia, the largest cotton producing states in Brazil. The country is the second largest exporter of cotton in the world and is working to achieve first place in the coming years. Such visibility should enable Brazil to soon host the ICA annual event. The official request to host the event in Brazil was made the associations during the Anea event.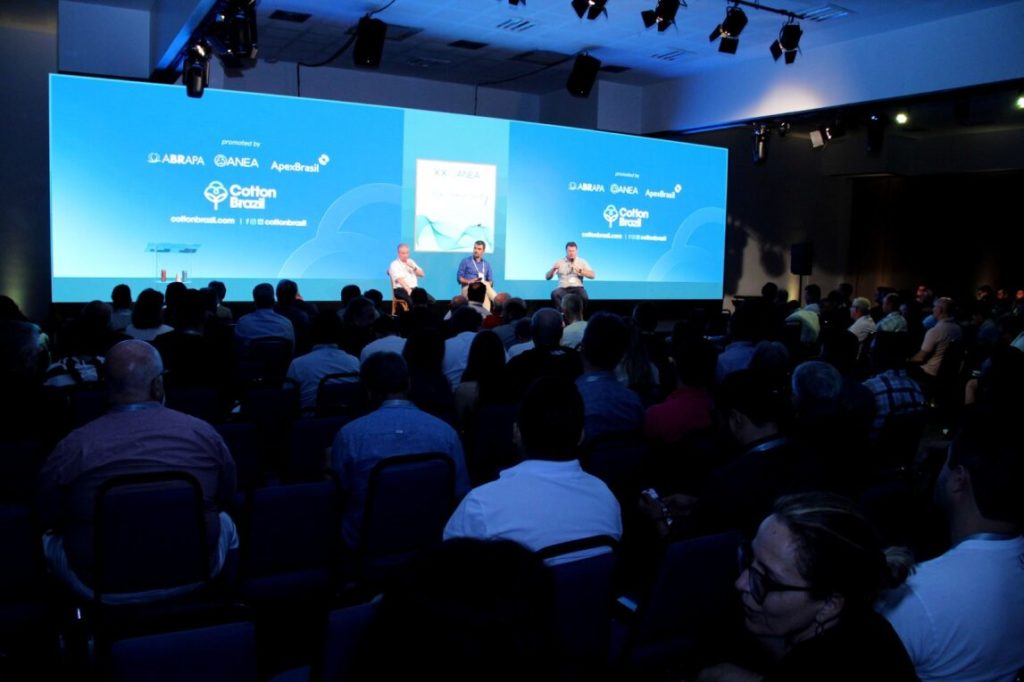 Global market
In conjunction with the production on Brazilian farms, there is the work of promoting cotton in the global market through the Cotton Brazil program, a Brazilian cotton brand in the international market. 
This cotton promotion program focuses on nine key markets; China, Bangladesh, Vietnam, Pakistan, Turkey, Indonesia, India, Thailand and South Korea. These countries represent the destination for 95% of Brazilian cotton exports and 90% of all global exports. 
"We are actively engaged in the Cotton Brazil program in partnership with Abrapa and Apex Brasil to show the world the quality of Brazilian cotton and to further the preference for our cotton in the international scenario, by means of a number of international missions throughout this year. Brazil is on the right path to consolidating itself as the main cotton exporter and to surpass the United States, which currently occupies the first position. Cotton exports in the 2022/2023 season reached 1.39 million tonnes", said Miguel Faus, president of Anea.