K-pop and fashion: the influence of South Korean music on trends and consumption habits  
Business and Markets | 5 de September de 2023
K-pop, a musical genre originating in South Korea, has become a global cultural phenomenon over the last two decades.  
In addition to music, K-pop also has a significant influence on fashion around the world. With musical groups widely recognized for their unique and innovative styles, K-pop has become a driving force behind trends that also shape the global fashion industry.  
And its influence on consumption behaviors is so powerful as to attract brands like Louis Vuitton. The company even moved an entire fashion show to Seoul, South Korea, just for the legends known as BTS to promote the brand. The collection sold out within minutes of the event. The group members' outfits also sold out within hours after the photos were released online.  
And today we're going to explore how K-pop influences contemporary fashion on a global scale, analyzing factors such as the power of idol celebrities, the concept of "global stars" and the intersection between culture and consumption. 
The power of Idol celebrities
K-pop stars, known as idols, enjoy a highly influential celebrity status not only in Asia, but also in many parts of the world.  
Their striking appearances, bold hairstyles, creative make-up, and unique outfits capture the public's attention and generate trends.  
Entertainment companies often collaborate with renowned designers and stylists to create looks that stand out and become unforgettable. This boosts the fashion industry by presenting new approaches to dressing, inspiring fans, and influencing their style choices.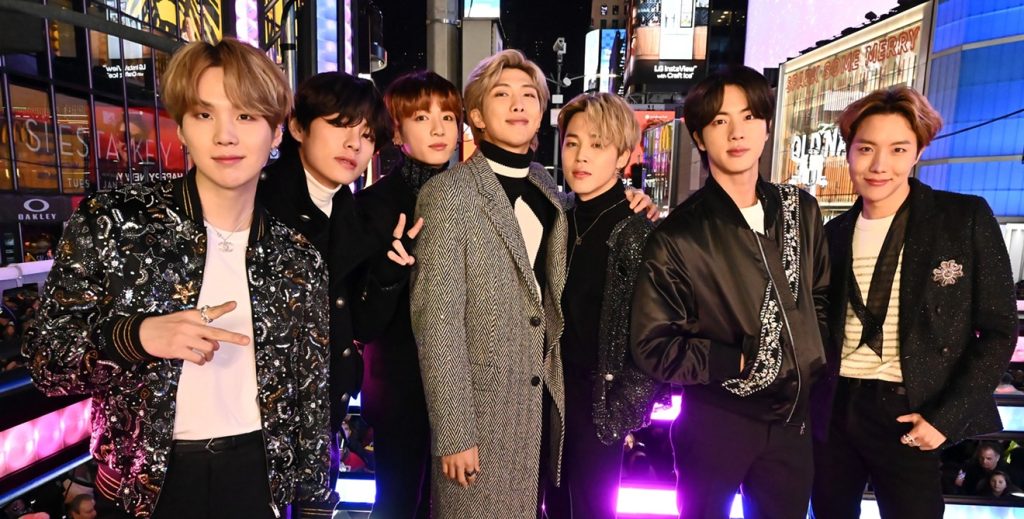 The
Global Stars Concept
K-pop prides itself on producing artists who transcend cultural and language barriers, reaching fans in different parts of the world. These global stars act as cultural bridges, bringing elements of South Korean culture into global fashion and vice versa.  
International fans, in turn, seek to replicate their idols' styles, increasing the demand for clothes, accessories and beauty products that reflect K-pop trends.  
Idols then become not only musical icons, but also fashion icons who catalyze the spread of new styles. 
Cultural Exchange and Consumption
K-pop is strongly rooted in South Korean culture, and many fashion elements derive from Korean traditions, such as the hanbok (traditional dress). However, the K-pop industry is characterized by its ability to absorb and reimagine global trends.  
K-pop fashion often features a mix of Western and Asian styles, creating a unique aesthetics that appeals to a diverse international audience. This generates a cycle of cultural exchange, where elements of South Korean culture are adopted globally, while global influences are also incorporated into K-pop fashion.  
K-pop and fashion: Hanbok as inspiration
One of the main items of inspiration for K-pop fashion is the Hanbok, a traditional Korean garment worn by both men and women.  
It has a rich history and is often worn on special occasions such as parties, ceremonies, and holidays. The hanbok is also characterized by its vibrant colors, elegant designs, and unique shapes. 
Made from traditional fabrics, often cotton, silk, or brocade, the garment consists of several pieces that must be worn together: 
Jeogori: Jacket or short blouse worn on top, with wide sleeves and a straight cut.  
Chima: Long, wide skirt tied at the waist.  
Jeonbok: Jacket worn over the jeogori on formal occasions.   
Baji: Loose pants that can be worn under a chima skirt. They are more common in men's hanboks.  
Otgoreum: Decorative bows tied at the ends of the jeogori sleeves.  
Norigae: Decorative pendants hanging from the front of the jeogori or the otgoreum bows.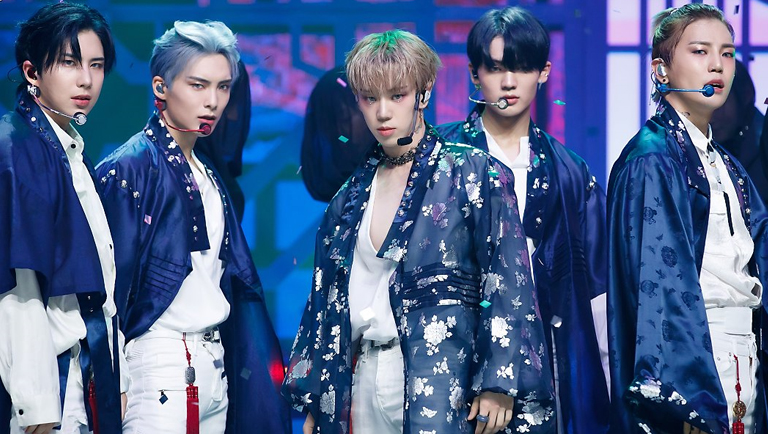 On the other hand, the colors are vibrant and can vary according to the season, the age of the person wearing it and the occasion. Formal hanboks tend to have more sober and darker colors, while hanboks worn by children or on more cheerful occasions can be more colorful and lively.  
In addition, the hanbok is usually accompanied by accessories, such as decorative hats for women and headdresses for men, as well as traditional shoes. Every detail of the hanbok is designed to reflect Korean aesthetics and cultural values, making it an intricate and meaningful part of the Korean clothing tradition. For this reason, it has served as the aesthetic basis for K-Pop fashion. 
In short, through celebrity idols and their status as global stars, K-pop has become a driver of trends that shape the fashion scene worldwide. As the K-pop industry continues to evolve, its influence on fashion is likely to remain, driving new ideas and styles that reflect the globalized nature of the modern world. 
Learn more: 
https://www.dazeddigital.com/fashion/article/57310/1/korea-catwalk-runway-k-pop-idol-fashion-south-korea-bts-blackpink-book-fiona-bae 
https://www.vogue.com/article/k-pop-fashion-stars  
https://edition.cnn.com/style/article/k-pop-fashion-week-bof/index.html  
https://thekoreaninme.com/blogs/modern-hanbok/the-rise-of-modern-hanbok