Cotton Brazil takes part in China International Cotton Conference and launches channel on We Chat
Business and Markets | 30 de June de 2021
Representatives of the Brazilian cotton sector participated in one of the most important industry events in Asia in a move to drive targeted content for Chinese buyers
Aiming to narrow the commercial and friendly relationship with China even further, Cotton Brazil was present at the China International Cotton Conference, held in Suzhou on June 17th and 18th. The participation was promoted by Abrapa in partnership with ApexBrasil (Brazilian Trade and Investment Promotion Agency) and Anea (Brazilian Cotton Shippers Association).
The conference is one of the major cotton industry events in China and brings together global producers and buyers from the textile industry to share innovations and business opportunities. This edition gathered about 500 participants.
At the venue, a booth organized by Cotton Brazil and Abrapa (Brazilian Cotton Growers Association) served as the operations center for information and networking among spinners, apparel manufacturers, traders and retailers. In addition, within the discussion block "Sustainable Development of the Global Cotton Industry Chain", on Friday, a lecture was held about crop numbers and projections for the Brazilian cotton production. Another novelty was the launch of the Cotton Brazil channel on the Wechat platform, which will provide specific content for the Chinese public.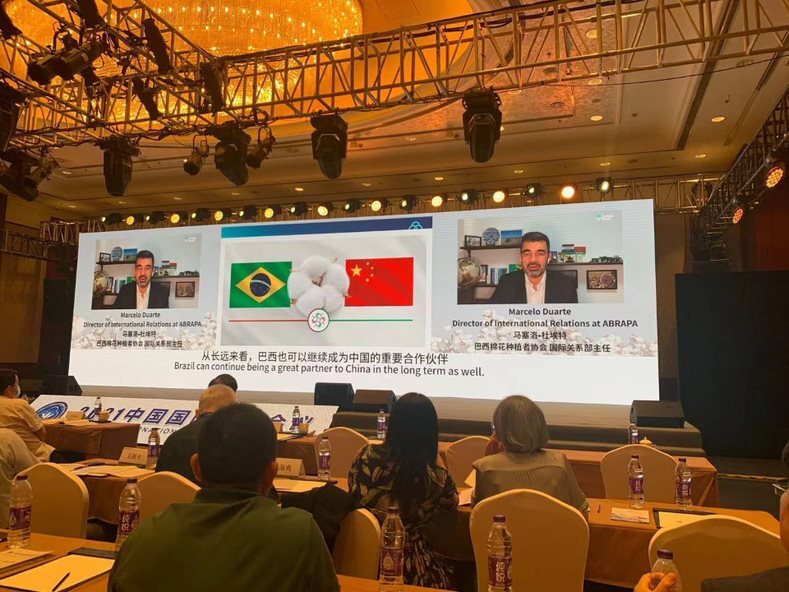 "The commercial dialogue between Brazil and China is a priority in our international agenda, and it tends to expand now because our objectives are complementary", says Abrapa's president, Júlio Cézar Busato. Brazil accounts for 37% of China's cotton lint imports and wants to increase this share.
Collaboration between Brazil and China expected to grow stronger
China is the main customer of Brazilian cotton. In just 10 years, between 2011 and 2021, shipments to China increased by 792% – the percentage may be even higher, as there are still two months left until the end of the business year.
"Besides the increasing quality of our fiber, we are able to produce enough lint to export throughout the 12 months of the year," explains Busato.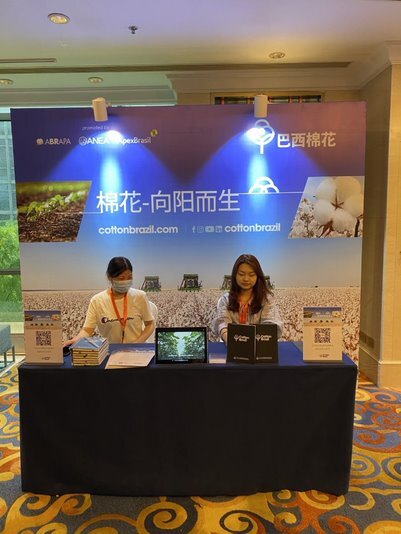 In the last 60 days, Abrapa has sealed a commercial partnership with two important organizations in the Chinese textile sector. Both the China National Cotton Exchange (CNCE) and the China Cotton Association (CCA), which organized the conference in Suzhou, signed Memorandums of Understanding to bring the Chinese industry closer to Brazilian cotton growers, a move that is set to expand commercial collaboration and make for increased sharing of important information about the sector.
Although China is the top global producer of cotton, it does not fully meet its domestic demand because it is also the largest consumer. According to the US Department of Agriculture (USDA), China's 2020/2021 crop totals 6.4 million tons, for an estimated demand of 8.6 million tons. To cover the deficit, the Asian giant has just announced an extra import quota of 700,000 tons, which have not yet been allocated.