Cotton Brazil holds events during the ICA Singapore 2023
Calendar and Events | 16 de October de 2023
The Brazilian Cotton Growers Association (Abrapa), the Brazilian Trade and Investment Promotion Agency  (Apex Brasil) and the National Cotton Shippers Association (Anea) hosted two events in Singapore, in Southeast Asia, between October 10th and 12th.
On the agenda were forecasts and expectations for the 2023/24 market year. The aim was to maintain close contact with the main importers of Brazilian cotton and to reinforce the position of the Brazilian cotton production chain in the global market.   
The program coincided with the annual event held by the International Cotton Association (ICA), an important trade association and arbitration body for the global cotton sector. The ICA event received more than 600 international cotton professionals, keynote speakers, business sessions, networking opportunities and a gala dinner.    
"This is one of the top annual events on the cotton calendar. The guests are extremely well qualified, and they come to get the latest, qualified information about Brazilian cotton. It is for this reason that will be present there," explained Abrapa President Alexandre Schenkel.  
In parallel to the ICA Trade Event, Cotton Brazil and Abrapa has scheduled a luncheon for around 110 people on October 10th, with the opening ceremony to be made by the Brazilian Ambassador to Singapore, Ms. Eugenia Barthelmess, followed by two days of meetings in the "Abrapa Room", where growers, importers and merchants will be able to prospect and do business.  
This program replicates the strategy employed last year in Las Vegas which also coincided with the ICA event. "We have already confirmed the presence of growers, mill owners and traders from China, Pakistan, Turkey, the United States, Switzerland, the United Kingdom, India and France, among other countries", said Mr. Schenkel.  
This positioning is part of the Cotton Brazil program, which is a brand that represents the Brazilian cotton production chain on a global scale. Currently, the country is the third largest cotton producer and the second largest exporter of cotton in the world. It is also the largest global supplier of Better Cotton – the world's leading social and environmental certification.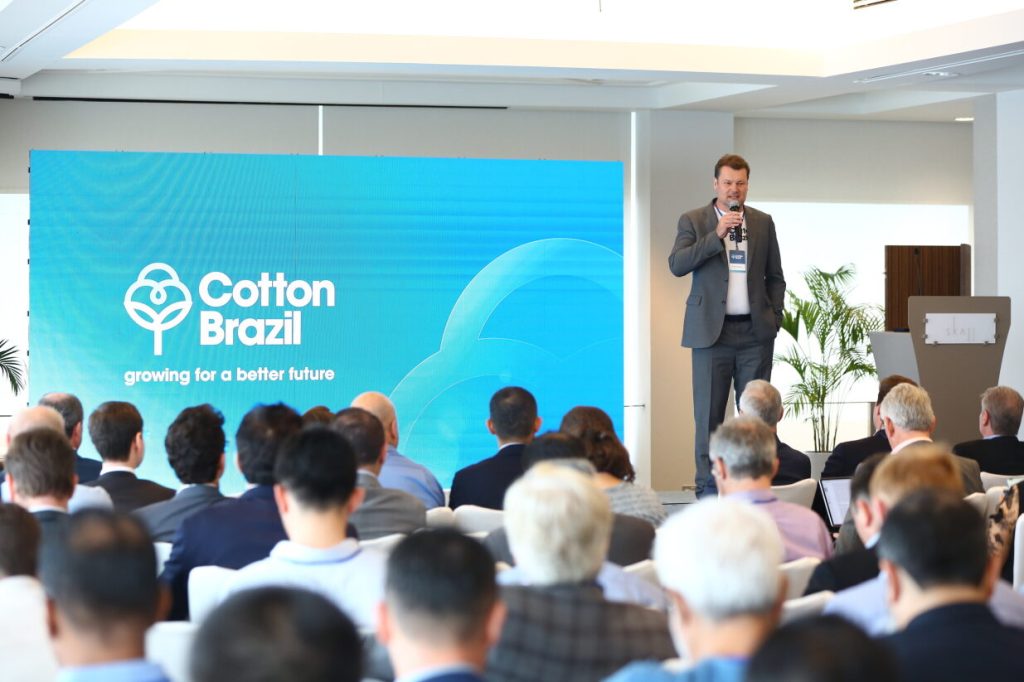 It is estimated that Brazil will reach a production volume of 3.23 million tonnes in the 2022/23 crop season, of which 2.4 million tonnes will be exported in the 2023/24 market year. If this forecast is confirmed, it will mean an increase of almost 26.5% compared to the previous season. 
Abrapa / Cotton Brazil is one of the sponsors of the ICA Trade Event via the Cotton Brazil brand. A delegation consisting of 15 Brazilian growers and shippers will participate in the events in Singapore.