After 17 years of negotiations, Egypt opens up its maket to Brazilian Cotton
Business and Markets | 30 de January de 2023
In 2023, Brazilian cotton achieves import authorization. At stake is a 120 thousand tonnes a year marketplace
Brazilian cotton growers were optimistic after being given the news that Egypt was opening up its market. After 17 years of negotiations, Egypt has now set out the phytosanitary requirements for importing Brazilian cotton. Known for its demand for high quality fibre, the Egyptian textile industry currently imports around 120,000 tonnes a year. 
The president of the Brazilian Cotton Growers Association (Abrapa), Mr. Alexandre Schenkel, emphasised that Brazilian cotton has the level of quality required by this market. "Our cotton is now of a comparable quality to that of countries such as the United States and Australia. Brazilian cotton production is responsible and transparent and is ready to meet Egypt's requirements," he commented.   
The sanitary requirements made by the Egyptian government are not unusual for the Brazilian market. "Certification is required showing that the cotton boll weevil is under control and that all waste and residues are correctly treated during the agricultural production process", explained Mr. Cesar Simas Teles, Agricultural Attaché from the Ministry of Agriculture at the Brazilian Embassy in Cairo.  
Estimating the amount of cotton trade that will take place between Brazil and Egypt is tricky due to the lack any historical comparisons. "Some market agents say that Brazilian cotton can absorb 20% to 25% of the annual volume imported by the Egyptians (120,000 tonnes), but there's no statistical basis for this", added Mr. Teles.   
Mr. Schenkel remains confident. "Currently, Brazil has the capacity to meet whatever volumes are required", he stated. This optimism is explained by the positive results coming from the market promotion and development program run by Abrapa, called Cotton Brazil.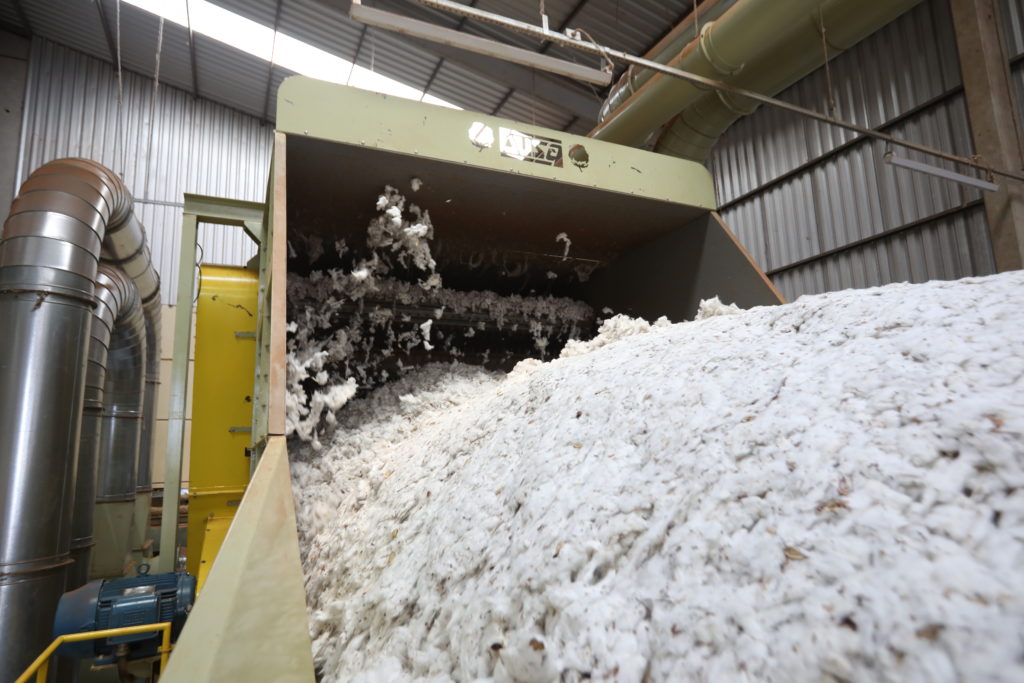 "Since 2020, we have maintained a permanent agenda of actions, events and trade with China, Vietnam, Pakistan, Turkey, Bangladesh, Indonesia, South Korea, Thailand and India and now we are going to include Egypt", added Abrapa's president.   
Run jointly with the Brazilian Trade and Investment Promotion Agency (Apex-Brasil) and in partnership with the National Association of Cotton Exporters (Anea), Cotton Brazil operates from its representative office in Singapore. Marcelo Duarte, the director of International Relations at Abrapa and responsible for the program, already has Egypt on his radar.   
"We are in currently in talks with the Brazilian Ministry of Agriculture so that this market can be included in our actions. We are already planning to go to Egypt to promote our product, as Brazil is in a position to be an important supplier for the Egyptian textile industry which will see great leaps forward in the coming years," said Mr. Duarte.   
A new market. The opening of the Egyptian market to Brazilian cotton is the result of work done by the Brazilian Ministry of Agriculture that started in 2006. "It has been a long negotiation process, which involved not only the Brazilian Ministry of Agriculture but also the Ministry of Foreign Affairs (MRE). There are still some details to be worked on, but we can safely say that this news marks the beginning of a new cycle for both countries", explained Mr. Roberto Perosa, Secretary of Commerce and International Relations of the Ministry of Agriculture and Livestock (Mapa).