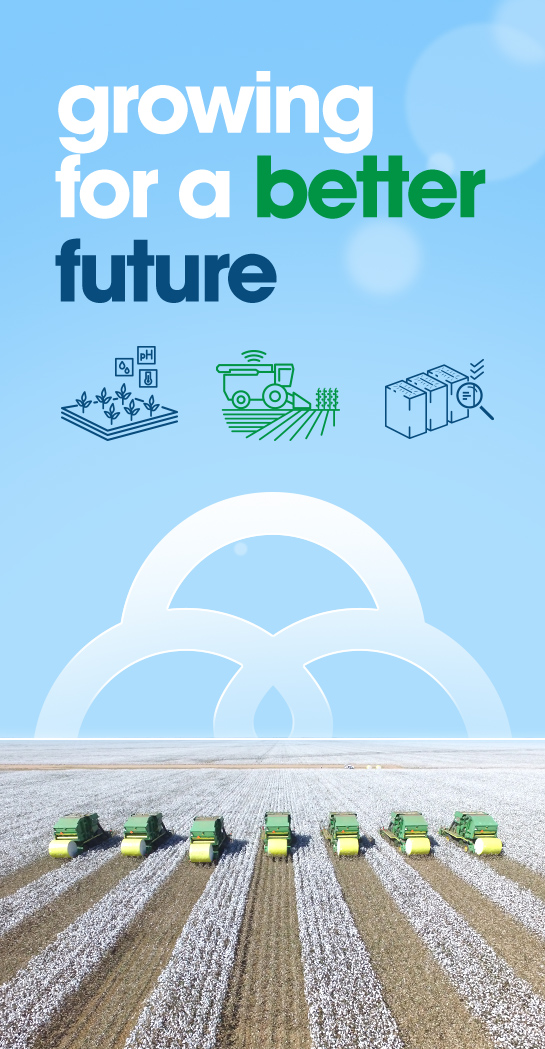 about Cotton Brazil
In view of so many transformations in the production and consumption processes, Cotton Brazil represents a new step for Brazilian cotton in the global market. After 20 years of constant innovation, research, and investments led by Abrapa (Brazilian Association of Cotton Growers), now with the support of the Brazilian Trade and Investment Promotion Agency (Apex-Brasil), its members and partners, it is time to offer the textile universe a raw material that constantly seeks to evolve in quality and sustainability.
The market prioritizes transparency, and Cotton Brazil fosters Brazilian cotton emphasizing its support of the environment and its promotion of social and economic development. In our scenario, advanced technology and agricultural management tools add to the dedicated expertise of trained professionals to develop precision, sustainable growing practices.
Supported by its calling for hard work and the search for continuous improvement, Brazil remains one of the main agricultural suppliers of food and raw materials in the world. We value productivity: we pride ourselves on being the fourth largest producer, second largest exporter, and the largest supplier of cotton licensed by the Better Cotton Initiative (BCI) in the world. And this journey gives us the confidence to evolve and go further.
Our field science is aligned with the delivery of a product increasingly in tune with the demands of buyers, spinners, and apparel manufacturers in Brazil and around the world. In Brazilian cotton one will find proof of origin, traceability, quality, technology, sustainability, and now, consistent year-round supply thanks to a constant increase in productivity.
Count on Cotton Brazil. Step by step, growing for a better future… together.